by Rodney Campbell on Nov.19, 2015, under Life, Photography
When I'd first started looking through my fathers draft itinerary for the trip and started researching each location for potential photographic opportunities Karijini set off epic alarm bells.
Karijini National Park

Interestingly I'd not actually heard of the place before – I mean why would you… It's not exactly situated near any form of civilisation. Being far away and off the major travel routes means it doesn't have the same well known famous names like say Kakadu or Litchfield National Parks.
For photographers however it's like a Mecca – it's one of those holy grail locations like Mesa Arch or the Slot Canyons in the US.
For you non photographers think the Great Wall of China, the Taj Mahal, … maybe not quite but you get the idea :)…
Anyway when I saw some images online of what was at Karijini National Park and my father had specified just one or two nights here I quickly emailed him and said I had to have at least five!.
Covering 627,422 hectares just north of the Tropic of Capricorn in the Hamersley Range, Karijini National Park is Western Australia's second largest park.
Massive mountains and escarpments rise out of the flat valleys. The high plateau is dissected by breathtaking gorges, and stony, tree-lined watercourses wind their way over the dusty plain. Erosion has slowly carved this landscape out of rocks that are over 2,500 million years old.
For me I knew the next five days at Karijini National Park would be packed with photo shoots from sunrise to sunset and possibly beyond. Not much sleep for me… Hmmm… I wonder how long the human body can survive without sleep :)…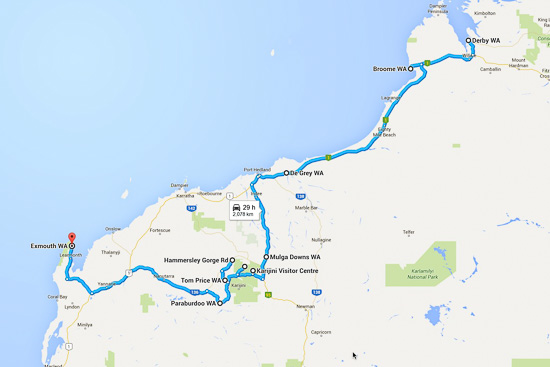 Karijini